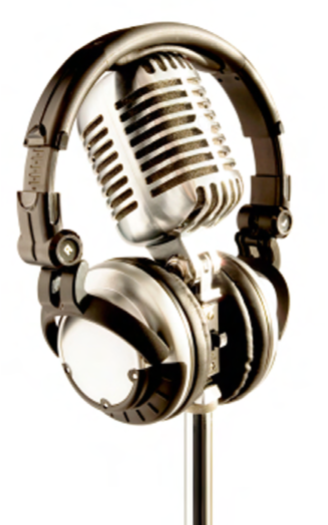 Planet Blue Pictures provides music video, film, short film, digital video content distribution, and syndication, license services to our artists, labels and content partners.
We service over 50 music shows around the world including MTV, 20 video digital retailers including iTunes and over 30 telecommunications and mobile companies globally.
With the digital world ever growing, there is an exhaustive list of methods for distributing your content. Unfortunately, this can be extremely time consuming and tedious as each media network requires their own specifications and formats. Without proper skills in these areas this can seem tedious and complex.
This is where Planet Blue Pictures steps in. We handle it all for you including formatting, covering all data charges, royalty management and distribution. This is the biggest value proposition on the market as it could cost you thousands of dollars to do this all on your own.
With our list of contacts ever growing, Planet Blue Pictures gives you the best possible network connection for your video/ film in the quickest, and most cost effective way out.
Planet Blue Pictures accepts most content delivery methods, such as DropBox, WeTransfer, Hightail and more.
We will require the following:
CONTENT: Film / Video clip file / Audio file
IMAGE: DVD Cover / Poster / any artwork you feel is necessary
PBP META DATA SHEET: This will be supplied to you through email
After submitting the files, please email licenseteam@bluepie.com.au clearly stating:
Your full name
A list of files uploaded
Links to where they're placed
If you are unsure of your delivery method is accepted or correct, feel free to email licenseteam@bluepie.com.au and we shall get back to you ASAP.
VIDEO SPECIFICATIONS MPEG-4 CONTAINER CODEC: H.264 / MPEG-4 AVC PAR: 1 : 1 HIGH-PROFILE: 4 : 4 : 4 FRAME: Native BITRATE: 1-pass CBR (or better) GOP: long or longest (33 at least)
AUDIO SPECIFICATIONS ENCODER: AAC Encoder SAMPLING FREQUENCY: 96KHz CHANNELS: Stereo (or better) BIT RATE: 512 kbit/s CODEC: MPEG-4 / ISO / IEC / 14493-3 OBJECT: Low Complexity OUTPUT-FORMAT: RAW
IMAGE SPECIFICATIONS DVD COVER / POSTER / ARTWORK DIMENSIONS: 1400 X 2100 pixels FORMAT: JPG
NOTE
These formats should be used as a guide to output the best quality clip. Always keep in mind the highest definition possible is the most ideal for our services.
No count down timers at start of clip
In regards to music videos, no title credits to be displayed throughout the clip, however name of song and artist is only allowed.
Feel free to email licenseteam@bluepie.com.au for any formatting questions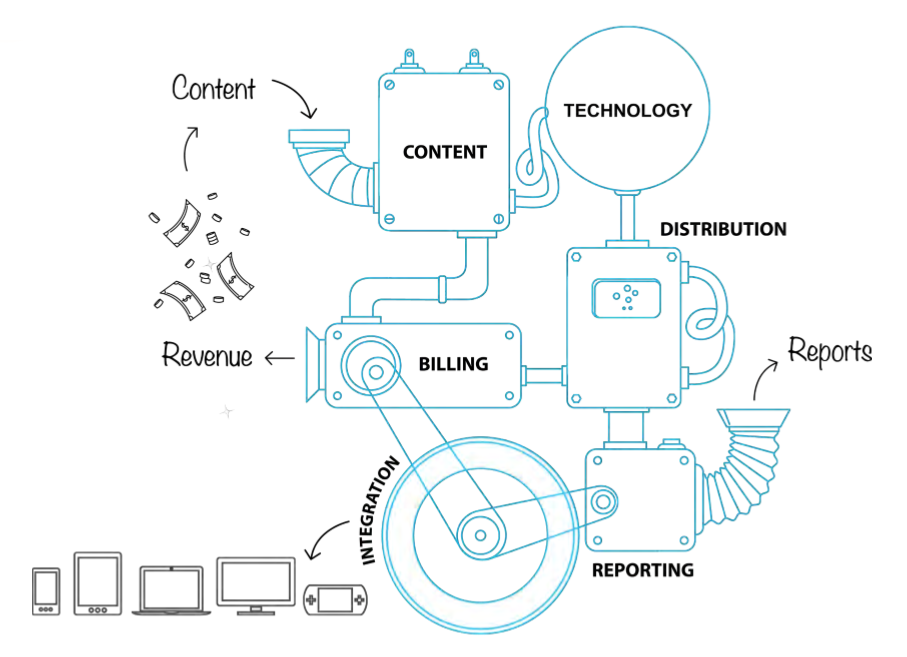 Planet Blue Pictures' management team has negotiated comprehensive distribution deals with some of the largest, most influential companies in the world.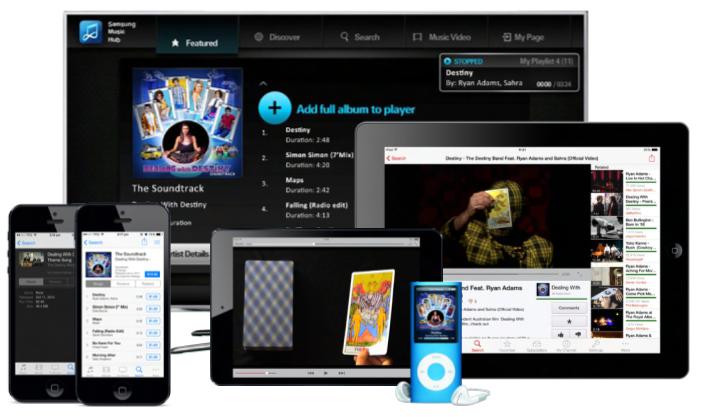 lanet Blue Pictures has completed integration with every relevant mobile device, tablet, Smart TV, and most gaming consoles.
The following applications are live in each respective marketplace:
iOS – iPhone, iPad, Apple TV
Android mobile phones, tablets
Google TV
Microsoft Mobile Phones
Samsung Smart TVs
Amazon Kindle Fire
Sony Bravia Smart TVs
Xbox
Windows 8
Playstation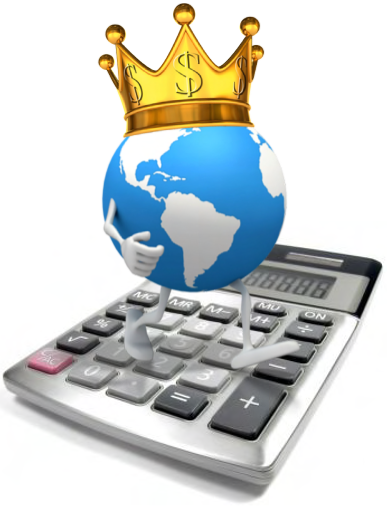 Planet Blue Pictures provides our content partners with the opportunity to have all their video clip ingestion costs funded by Planet Blue Pictures via a royalty advance.
All approved video clips that we accept for this offer will have all the ingestion costs advanced to the content partner. This includes all iTunes formatting charges, creation of all the various formats required by our content partners from MOV to AVI files and the ingestion time to insure delivery to the 20+ services we send you video clip to.
All of this would cost well over $2,000 USD if you had to manage this process on your own. We do this for one flat fee of $500 USD and if your clip is accepted we simply advance you the ingestion costs and you do not have to pay anything. We then recover our costs from the future royalty income stream that the video clip generates.
We have partnered with Blue Pie Data to manage all our royalty and reporting requirements. All sales will be reported to you via a unique secure login so that you can see all the income your content generates via the Planet Blue Pictures distribution network. Reports are all updated monthly and royalties are paid to you on a quarterly basis.
What we need to ingest and service your content to our partners:
A signed license agreement
All the information completed in our Meta Data Sheet
Your content in the format outlined in this brochure (See the speciation's section)
Once we have the above items we can then process your content and make sure that this is delivered to our service providers in a timely and efficient manner. It will take up to 120 days for all service providers to confirm that your content has been ingested. For more information you can email sales@plantbluepictures.com
VIDEO SPECIFICATIONS MPEG-4 CONTAINER CODEC: H.264 / MPEG-4 AVC PAR: 1 : 1 HIGH-PROFILE: 4 : 4 : 4 FRAME: Native BITRATE: 1-pass CBR (or better) GOP: long or longest (33 at least)
AUDIO SPECIFICATIONS ENCODER: AAC Encoder SAMPLING FREQUENCY: 96KHz CHANNELS: Stereo (or better) BIT RATE: 512 kbit/s CODEC: MPEG-4 / ISO / IEC / 14493-3 OBJECT: Low Complexity OUTPUT-FORMAT: RAW
IMAGE SPECIFICATIONS DVD COVER / POSTER / ARTWORK DIMENSIONS: 1400 X 2100 pixels FORMAT: JPG
NOTE
These formats should be used as a guide to output the best quality clip. Always keep in mind the highest definition possible is the most ideal for our services.
No count down timers at start of clip
In regards to music videos, no title credits to be displayed throughout the clip, however name of song and artist is only allowed.
Feel free to email licenseteam@bluepie.com.au for any formatting questions
We prefer artwork to be in layered PSD format, if PSD is not available JPG or PNG is acceptable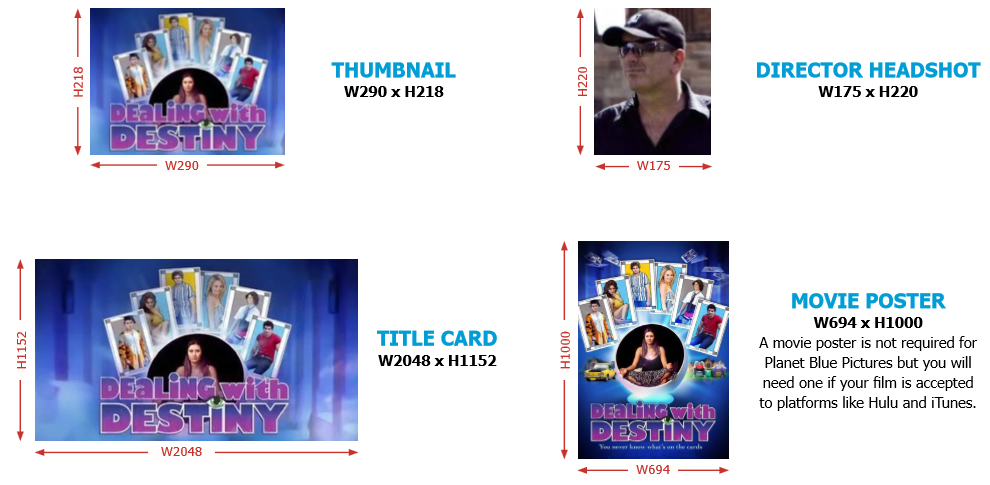 Must be bigger than 694 x 1000 pixels
Provide a PSD (Photoshop) Project File with layers OR
Provide the image as a JPG or PNG format